---
---
TABLE LINE OUT OF ACQUISITION OF THE IMAGE FOR HIGH RESOLUTION OF THE SKIN: DIGITAL AUTOMATIC MARKING AND NESTING
CXO is designed to integrate all systems to cut CUTMAX.
It is a table of marking and placing digital equipped with the same software that equips machines Cutting and allows off-line pre-processing of hides and skins.
Equipped with sophisticated instruments but practical and ergonomic, eliminates setup time on the machine and allows the mark of advanced digital different areas of quality and defects of the leather.
Each skin can be tagged to invoke the placement and its marking (quality and defects skin) once put into cutting machine.
Supplied Software:
Meti by Teseo
---
Savings on raw materials
6%

CX0 is equipped with the powerful nesting software
METI by TESEO
that allows a saving of 6% on raw materials.

---
Scan the image of the skin is carried out with a professional camera resolution, able to detect defects more apparent.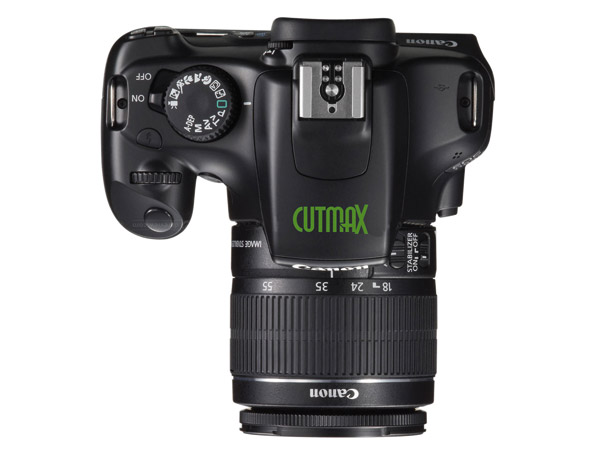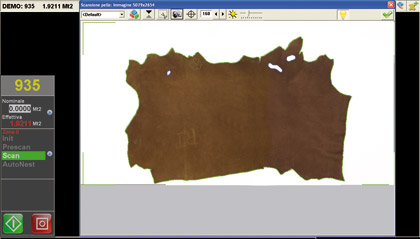 ---
SMART Il software (METI) automatically detect the most obvious defects of the skin, and towards the direction of its natural structure and it is able to assign the different quality areas.
Read more ›
---
---
AUTOMATIC NESTING The powerful software CUTMAX realized within seconds the automatic nesting of leathers and sheets with a saving of 6%.
---
Specifications: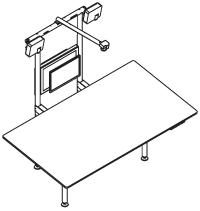 Workspace: 2000X1200 opzionale 2800X1400
Projectors: 1 high definition - full color
Cameras: 1 high resolution
Dimensions: 2200X1400X2580 mm
---